As many of you already know I am a sort of amateur 3D artist and it is actually my favourite hobby so far. What I am going to do with this article is to introduce the reader to this fantastic world. Beware though, a lot of personal opionions lies ahead: I prefer to warn you about the dangers of adventuring in this field so you will be prepared to face them.
Note: The title is a reference to the e-book I have used at university to learn the Haskell Language: A gentle introduction to Haskell (link).
In this article I am going to introduce some of the fantastic tools you will find when you start scratching the surface of 3D art.
Born as a free alternative to the rather expensive Poser, this software lets you pose 3D articulated humanoids (and more) in a virtual world made of (guess what) other 3D models. You can actually build rather complex scenes using pre-made characters and props.
This is my choice of software for fantastic images and I have been using it since 2007 when it was actually very easy to get free content. DAZ3D used to offer a free model every week, but unfortunately this wonderful habit disappeared over the years.
Be prepare to give a lot of your spare money on characters, morphs and, most of all, chlothes for your. The most important marketplaces are DAZ3D, Renderosity, Hivewire3D and RuntimeDNA.
Free content is available in some places but I don't think you can achieve outstanding result without investing some money.
Note: it is still less expensive to draw on paper that in 3D
Pros
Free
Easy to learn and to use
Contains some basic models (Genesis and Genesis 2) to get started
Tutorials included (link) with additional free content
Powerful biased rendering engine (3Delight) included
Content intended for Poser is compatible
Includes tools for power users (like auto-rigger, node based shader editor)
Cons
The money you do not spend on the software is going to be spent on additional morphs and figures
It's rendering engine is kind of slow in some cases and difficult to tweak
Even if it is easy to use it will take you some time to master it completely (I am still not an expert)
Previews do not always reflect the final images
Try to ask around about a freeware (or open-source) program for 3D modeling; almost everyone will say "Blender". Beware though cause learning this program is like getting back to elementary school: everything from the basics.
Blender as a unique user interface which is actually the swiss-army knife of modelling but that feels kind of weird, enven if you already have experience with other modeling programs.
As a side note you must be aware that you should rely on keyboard shortcuts when using Blender since menu navigation can be pretty painful.
Note: crying is allowed and you should not be ashamed about it
When you master this program, anyway, you will definetely become a guru in the field of modelling in 3D. The satisfacion is guaranteed.
Pros
Free to use
Loads of plugins
Nice rendering engine (Cycles)
Cons
Pretty difficult to use
Not for dumb people
Creating detailed characters can be pretty painful, even if you are a seasoned modeler. How can I create those fantastically detailed characters that I see in modern games? Do I have to create all the polygons by myself, including every pit and land of the skin?
Fortunately, instead of using the classic modeling tools you can now literally sculpt everything from blocks of virtual clay. Just like you do in real life.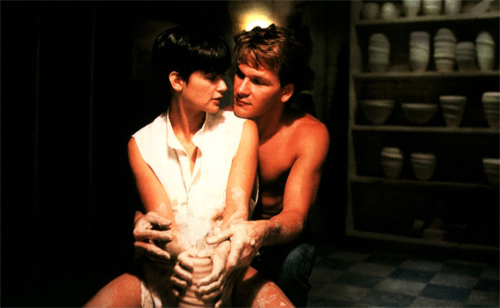 Sculptris, a free digital sculpting program, gives you all the virtual tools you need for all your virtual pottery needs, all packed in a single screen easy to use interface
Pros
Super easy to use
Can be used to create custom morphs for DAZ Studio (tutorial link to come)
Cons
Last update is Aplha 6 (four years old)
Conclusions
These are only a few of the programs that are available to you to get started with 3D art. With the tools provided here you will be able to do everything in this field, from producing your own 3D content to the rendering of the final images.
I have deliberately not given much information since I think that the best way to see if something fits you is to try it. Reading a lot of articles only creates confusion.
Anyway, In the next months I am going to expand this topic with other articles (tutorials maybe?).
Mattias Out.