Hello, my fellow readers. As a matter of celebration for the new website, I made a giveaway for a fantastic piece of software in collaboration with the italian videogame gameplay channel Simon & Simon, two different views on the videogames world.
Note: the giveaway is now over. The winner is Ermanno Giuliano. Stay tuned for more content in the future.
As I am a passionate indie videogame developer the prize of the first giveaway is, guess what, a Steam copy of one of the easiest tools to make games: Axis Game Factory. Moreover, it is not simply the base pack; it is the full premium version with another addition: the nice Voxel Sculpt DLC.
Axis Game Factory is a wonderful set of tools aimed at creating 3D games easily including a level editor for rapid creation of your game's worlds with terrain and vegetation editing with realistic (or not, you decide) lighting and atmosphere system.
With over a thousand of included assets, pre-set themes and sample maps you are not left alone learning the tools and you can start creating your dream world in a matter of minutes. Moreover, you can import your assets directly in the engine to play with them.
With the premium addon (included in the prize) you will also get interop with the wonderful Unity 5, so you can export your creations into it, and more than 500 of assets that can be used without restrictions and the ability to import and export your terraing heightmaps.
The DLC included also is an addon tool that lets you sculpt your terrain using voxels, a funnier and easier way to sculpt terrains.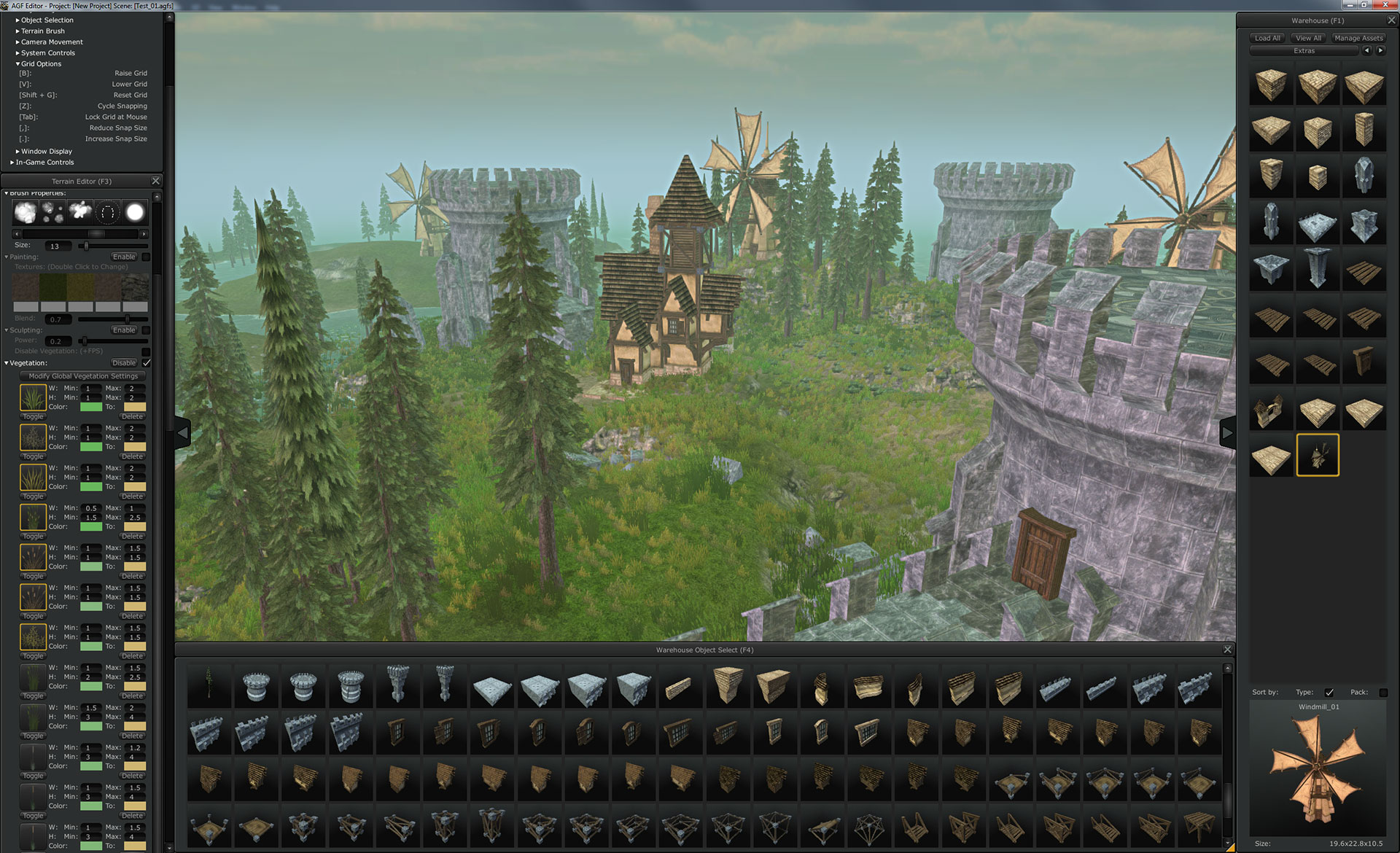 More info can be found on the Official Website and the Steam product page.
Entering the raffle is simple. Simply go to the contest page and do the tasks. Each task is equivalent to a number of tickets. Get more tickets to increase your chances to win the prize.
Note: if you do not see the task it means that the contest is not open.
Rules
There is only one winner, chosen at random
The contest runs from 01/09/2015 (12.00 Rome Time) to 15/09/2015 (12.00 Rome Time)
The winner will be contacted via email as soon as possible after the end of and announced on this page, the contest page and on social networks.
The prize will be delivered as two Steam Keys. To activate them follow this guide
This promotion is in no way sponsored, endorsed or administered by, or associated with Facebook, Twitter, Google, Steam or Axis Game Factory. We hereby release Facebook, Twitter, Steam, Axis Game Factory and Google of any liability.
Useful links